I've decided that I have a problem with day time television programs. (Except for The Ellen Degeneres Show and Judge Judy because they are fantastic).
There's basically only two shows I cannot stand and they are
Ready Steady Cook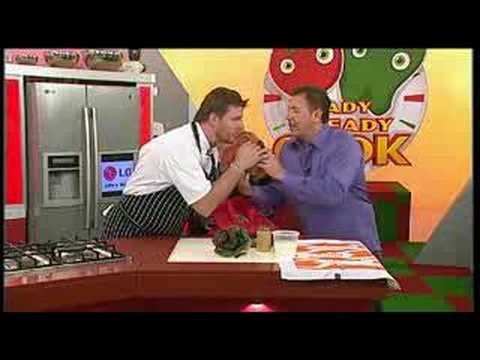 and Huey's Cooking Adventures.
My reasoning behind the strong dislike of said programs is fairly weak.
The host of Ready Steady Cook, Peter Everett, is really annoying and gets in the way of the chefs, all.the.time.
Huey's Cooking Adventures is just annoying because of the usage of the word 'Adventures'.
If he was cooking on top of a mountain that he climbed by himself with all the cooking utensils on his back, yeah then I'd say it's an adventure. But cooking in a park (or more commonly seen, just in a kitchen) does not justify the term 'Adventures'.